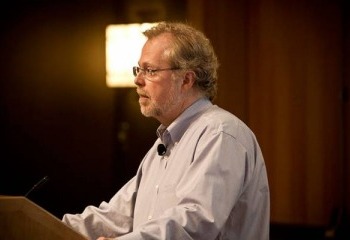 Insights
IV Speaks: Fall 2012
October 23, 2012
Interested in hearing more from IV this fall? IV's founders, executives, and employees at every level regularly speak at public events and seminars. Here's a snapshot of upcoming opportunities:
October 24: Nathan Myhrvold, IV's CEO and co-founder, will speak at EmTech 2012 at the Massachusetts Institute of Technology in Cambridge, MA. Nathan will highlight TerraPower, IV's first spin-out company, in his discussion of scalable alternative energy sources.
November 5: Kent Lundgren, senior market intelligence analyst, will speak on a panel at the New Wireless Ecosystem Conference hosted by Law Seminars International in Seattle, WA. The panelists will discuss trends and drivers in the wireless communications industry.
November 13-14: Eric Bell, senior director of investment strategy, will join a panel at the Medical Device Licensing, Co-Development and Collaborative Agreements in Chicago, IL. The panel will cover strategies for licensing and negotiating invention rights with non-practicing entities (NPEs).
For more information about IV speaking engagements or to inquire about a speaker for your event, please contact speakingrequests@intven.com.